Slidell Education Foundation Meeting - Monday, September 11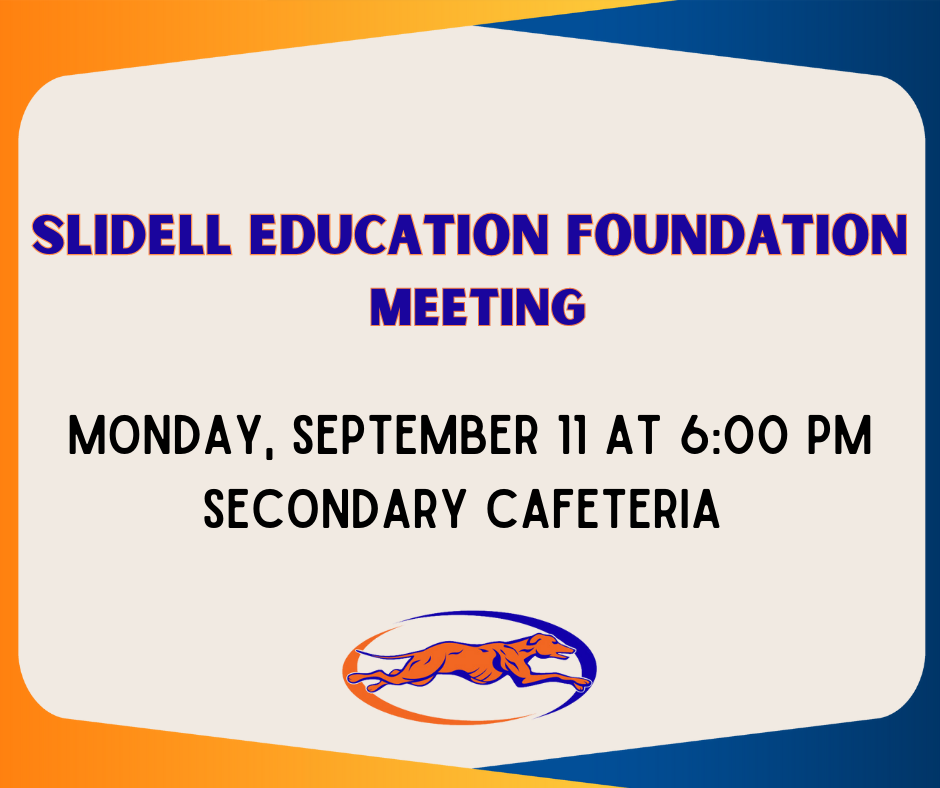 ---
The next Slidell Education Foundation meeting will be Monday, September 11, at 6:00 pm in the secondary cafeteria.
Why have a SLIDELL EDUCATION FOUNDATION?
1. Funds go directly to student scholarships and teacher grants.
2. The foundation will be a registered charitable organization, so donations will be legally tax exempt.
3. Founding donors will receive permanent recognition.
4. Distribution of funds will be regulated by the foundation and not by state or federal school funding regulations.
We hope to see you there!