Taylor Williams, Superintendent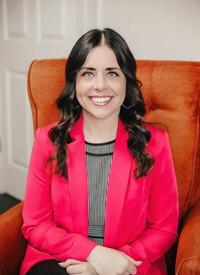 I would like to welcome you to Slidell ISD and the great Greyhound community! I am so proud to be a part of this amazing district and the great accomplishments of our faculty and staff. We pride ourselves in the individualized educational experience while also offering many opportunities for our students in the areas of academics, athletics, fine arts, and agricultural programs. Slidell ISD is a PK-12 district with highly-qualified staff, high attendance rates, low teacher turnover, and experienced teaching staff.

We are very proud of our continued success as we navigate the enormous growth over the last few years. We are currently one of the fastest-growing districts in the state when looking at percentage growth. We look forward to another great year of building partnerships with the community, parents, students, and staff to make our school a great place for children to learn and grow.

Go Greyhounds!
Taylor Williams
Slidell ISD Superintendent
About Me
A few facts about me... My entire career has been spent in Slidell ISD. I began as a substitute teacher in 2009 and quickly fell in love with this district and community. I began my teaching career in 2010 and have served as a teacher, student services director, testing and textbook coordinator, elementary principal, secondary principal, and now superintendent. I am blessed to spend my days in Greyhound Nation! I obtained both my bachelor's degree and master's degree from Texas Woman's University. I hold certificates for PK-12 principal and superintendent. I also have teaching certificates in 4-8 Generalist, ESL, Special Education and FCS. My husband and I are the proud parents of three children, Grady, Dixie and Lyle. We also have a Goldendoodle, Heidi, along with goats, chickens, and cows. We enjoy traveling as a family, spending time outdoors, antiquing and finding good bargains at local thrift stores.